Welcome to The Black Sheep!
Please subscribe to our email list so we can notify you about our sales and special events: Click here!

Now open at our new location! Please visit us at:
THE BLACK SHEEP
11675 Sorrento Valley Rd. #H
San Diego, CA 92121
NEW PHONE: 858-481-6708
www.TheBlackSheep.biz
email: info@TheBlackSheep.biz
Now it's time for you to come in and check out the new space. We hope you will be as excited as we are to begin this new adventure!
Thanks again for your support, and we look forward to seeing you at the new store!
Karen, Maggie, Kathy
(Click here for detailed driving directions and photos on our "About Us" page.)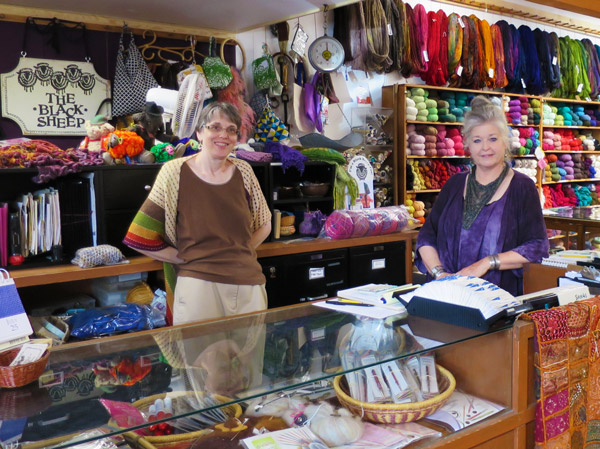 Maggie and Karen are at the store most days. Kathy was shutter shy on photo day -- we'll try and catch her later!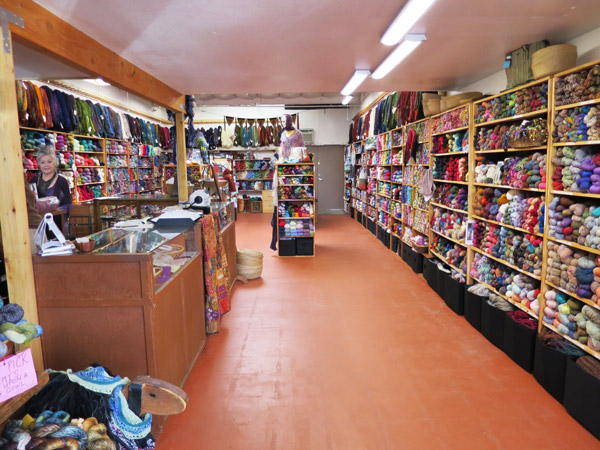 We try and make the most of our square footage! Bright, spacious, and colorful.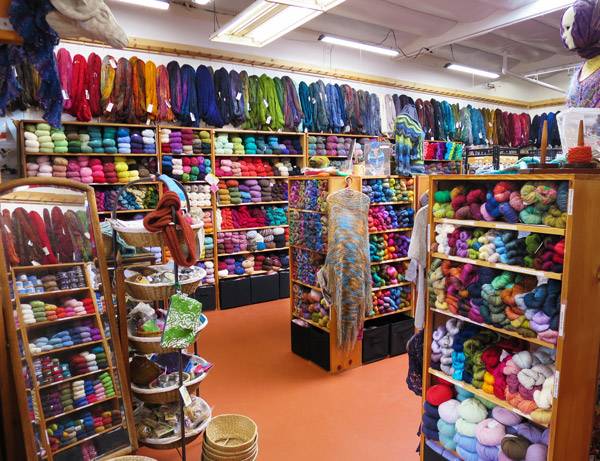 Malabrigo hangs all around from up high.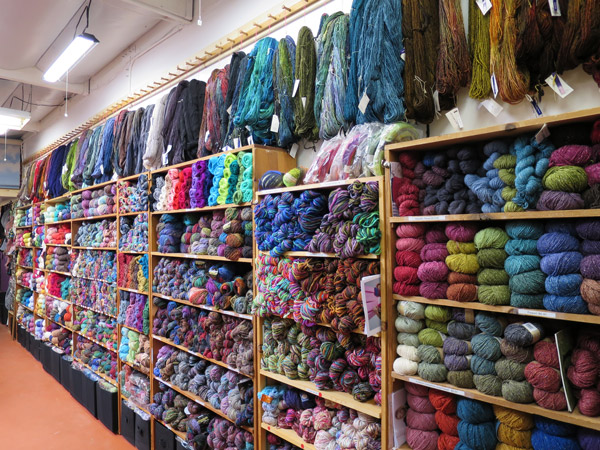 We stock yarns from many different companies. Visit our "Yarns" page for a list of some of them.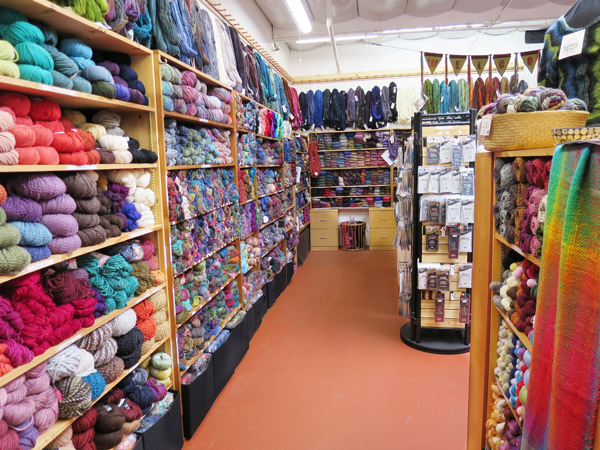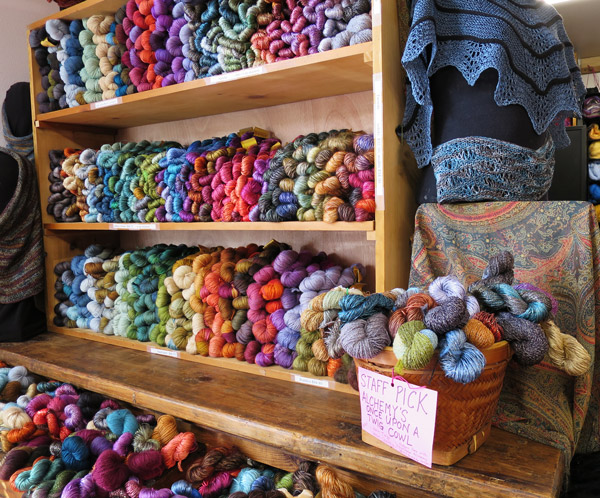 Alchemy is one of our favorite yarns.
Lots of samples and displays.
Come and sit a spell -- read a book or search for patterns.
About The Black Sheep:
In business for almost 40 years, The Black Sheep is a retail yarn store. We specialize in natural fibers -- wool, silk cotton, alpaca, rayon, and some synthetic blends.
Email:
Hours:
10:00 - 6:00 Monday - Saturday. Closed Sunday
Location:
11675 Sorrento Valley Rd. #H • San Diego, CA 92121
Phone: 858-481-6708
(Please Like us on Facebook to learn about all our sales, classes, and special offers!)